There's no better idea than a spontaneous road trip to escape from the city's bustling energy, and luckily, there are numerous delightful destinations located within just an hour's drive from Kuala Lumpur. 
While you're driving in the comfort of your car, trust BHPetrol eCard and eCard app to enhance your driving experience. By signing up as our eCard member, you can enjoy a hassle-free drive with enjoyable benefits at any of our participating petrol service stations in Malaysia. You can also have peace of mind when it comes to refuelling your car as the app will help you find the nearest BHPetrol station from wherever you are!
Whether you seek breathtaking natural landscapes, cultural immersion, or thrilling outdoor adventures, we have discovered 5 most-loved road trip spots that are less than 1 hour away from KL city!
1) Bentong, Pahang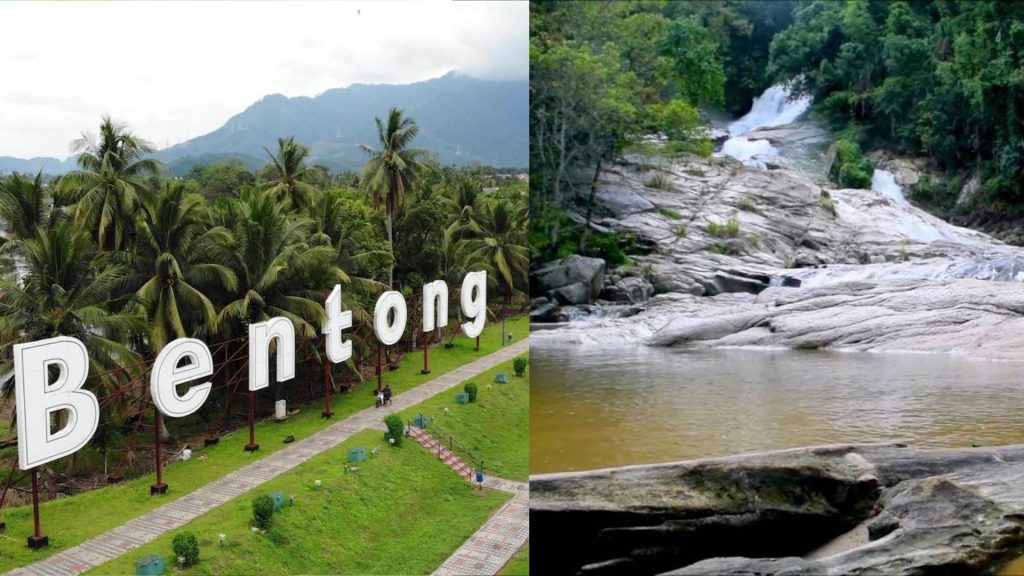 Distance from KL City: 55 minutes
Take a trip down memory lane and reminisce about the old school charms at the suburb town located in western Pahang. Bentong is also known for its pre-war shophouses and delicious food that makes it a family-friendly travel spot. With just a mere 1 hour drive from KL city, you can start your trip enjoying the coffee at Tong Kee Kopitiam, followed by a visit to Chamang Waterfall, and Bentong Gallery by fully immersing yourself in the nostalgic charm of its tin-mining history.
2) Kuala Selangor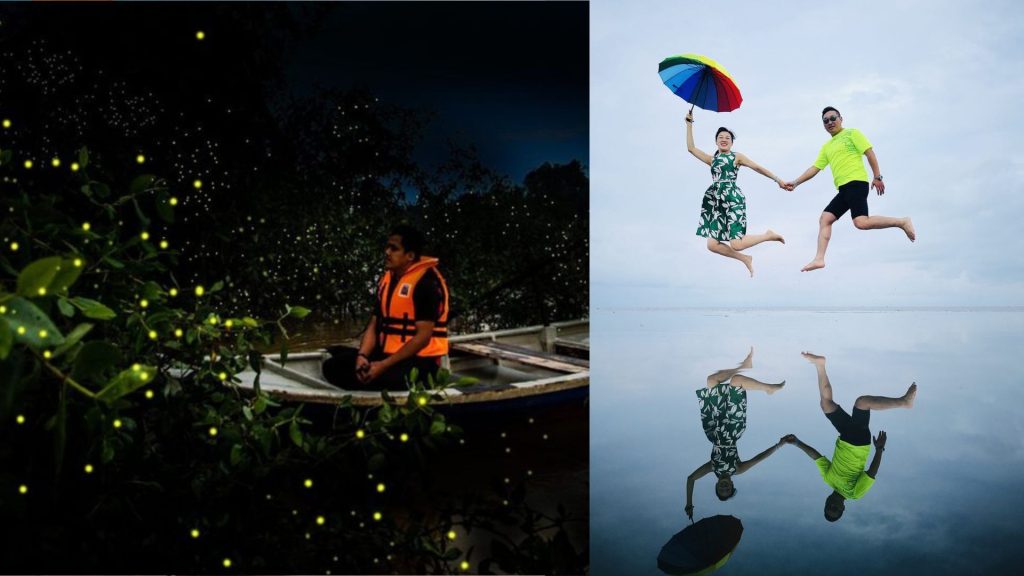 Distance from KL City: 1 hour
Just a stone's throw away from KL, Kuala Selangor is a coastal town located about 50 km north of Klang. Renowned for its mesmerising Sky Mirror phenomenon at Sasaran Beach, you can get creative with your photography trick at this natural marvel that occurs during low tides when the water surface transforms into a mirror.
Make sure you take some time to relax and enjoy the delicious seafood feasts at local restaurants. End the day on a high note by taking a boat trip to see the stunning swarm of fireflies living in the mangroves along Selangor River.
3) Pulau Carey: Orang Asli Cultural Tour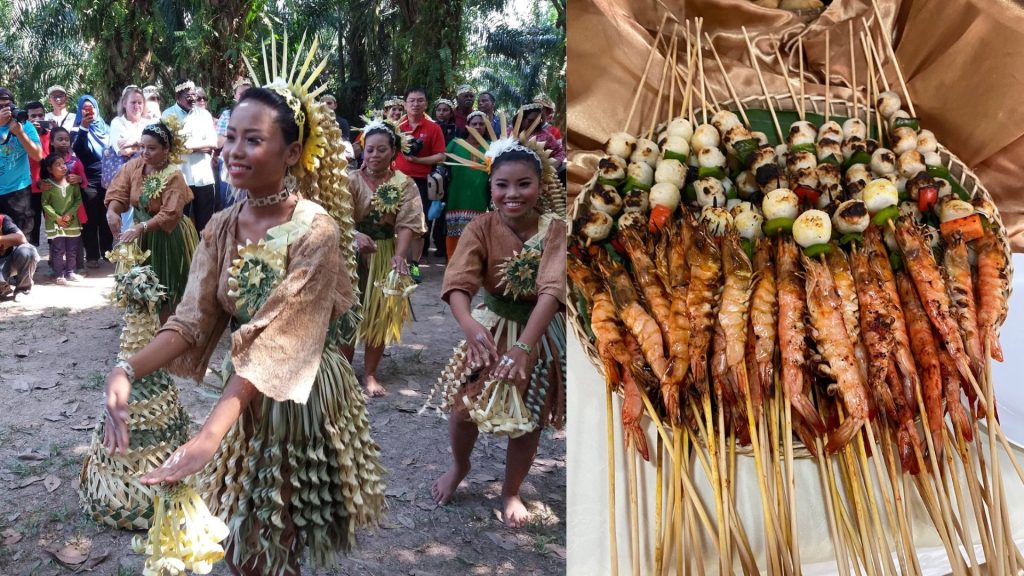 Distance from KL City: 1 hour
Located in the northeast of KL, Carey Island stands as a captivating destination that offers a unique blend of nature, culture, and tranquillity. If culture and local history spark your interest, you can be sure to fully indulge in the island's rich cultural heritage by exploring the Mah Meri Cultural Village. At the Orang Asli Cultural and Handicraft Centre, you can also witness traditional dances and intricate woodcarvings. For a taste of local flavours, don't miss the opportunity to have a taste of the delicious seafood specialities that Carey Island is famous for. 
4) Gombak: Batu Caves and Kanching Waterfall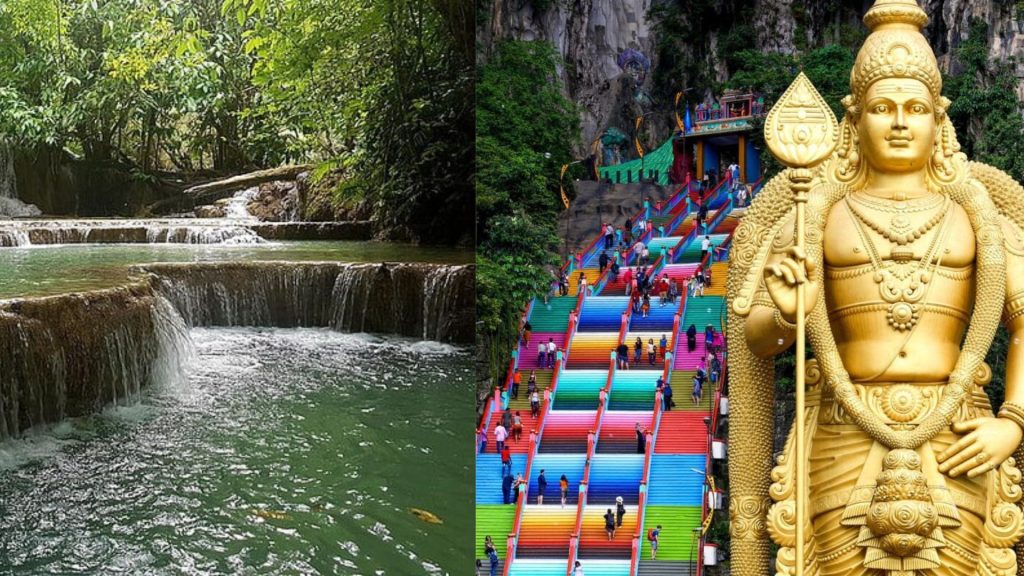 Distance from KL City: 30 minutes
Take the opportunity to visit this vibrant district at the border of Kuala Lumpur. With just a 30-min drive, you surely have a truly fulfilling day filled up with awesome activities! The famous natural Kanching waterfall opens its doors at 7 am every day, which comes with a 7-tier waterfall that accommodates different difficulty levels.  
Batu Caves, on the other hand, is a sacred Hindu temple and is one of the most popular tourist destinations in Malaysia. Don't forget to take some photos with the astonishing 272 steps painted in rainbow colours. The surrounding area also offers plenty of food choices, so be sure to check out the hawker centres that serve mouth-watering dishes and snacks.
5) Kuala Langat: Morib Beach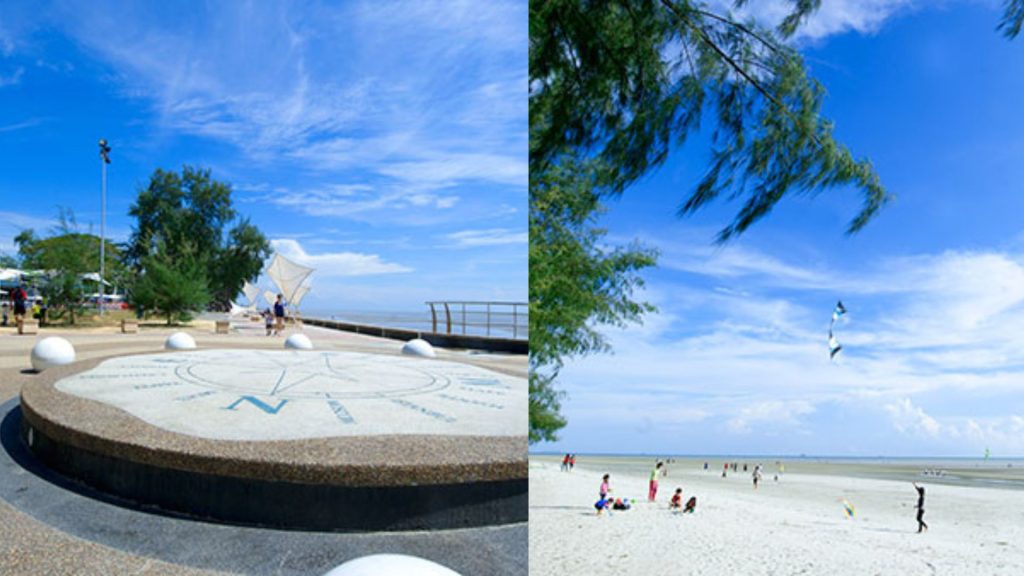 Distance from KL City: 55 minutes
As one of the nearest beaches to Kuala Lumpur, Morib Beach is the perfect destination for city dwellers seeking a quick seaside escape during the weekend. Morib Beach has a shoreline spanning approximately 3 km that also comes with a spacious beachside park equipped with basic facilities made convenient for popular activities including beach football, volleyball, and kite-flying while enjoying the gentle sea breeze.
6) Sungkai, Perak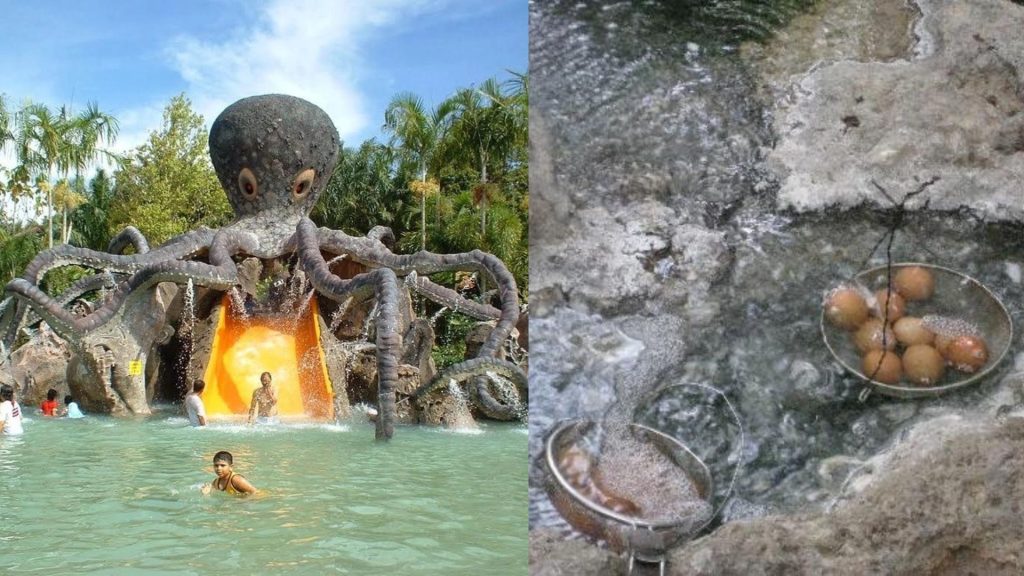 Distance from KL City: 1 hour 20 minutes
While Perak boasts numerous destinations worth visiting, Sungkai might be less famous than its counterparts like Ipoh and Taiping, but is certainly not lacking in the fun factor. 
Sungkai offers a memorable journey to explore a tranquil nature escape and a taste of local traditions and flavours. One of the most interesting spots is the Sungai Klah Hot Spring Park, a natural hot water pool that allows you to enjoy the water park activities, egg boiling activities or simply bathe and relax.
Now that you know about 6 amazing road trip spots within an hour's drive from KL, it's time to hit the road! 
And let's not forget about one important thing that can make or break a road trip: petrol. Luckily, BHPetrol has got you covered with over 400 stations nationwide to ensure a smooth journey along the way. With good accessibility and quality gasoline, you can focus on enjoying the scenic route and making memories with your loved ones. So pack your bags, fill up your tanks at BHPetrol, and let's embark on an adventure!