In Malaysia, family bonds are incredibly important and it's very common for families to gather for festive occasions or simply to spend quality time together over delicious food. While a home-cooked meal is always a great idea, it can also be quite a hassle – especially for larger family gatherings. Why not save yourself the trouble of kitchen chores by booking a table or two at your favorite local restaurants? 
To ensure a smooth journey as you get your reunion plan going, don't forget to check your fuel gauge and top up if needed at any BHPetrol station! With 400 BHPetrol stations around the country, earn points and redeem great rewards with BHPetrol's eCard when you fuel up or shop at Petromart. What's more, each BHPetrol station has a public toilet and surau so you can prepare for your journey anywhere you go!
If you're looking for a perfect spot to enjoy your reunion meal with friends, family, or colleagues – look no further! Here are 2 hidden foodie gems for you to Cari Makan with BHPetrol for your upcoming plan!
1) Pangkor Village Restaurant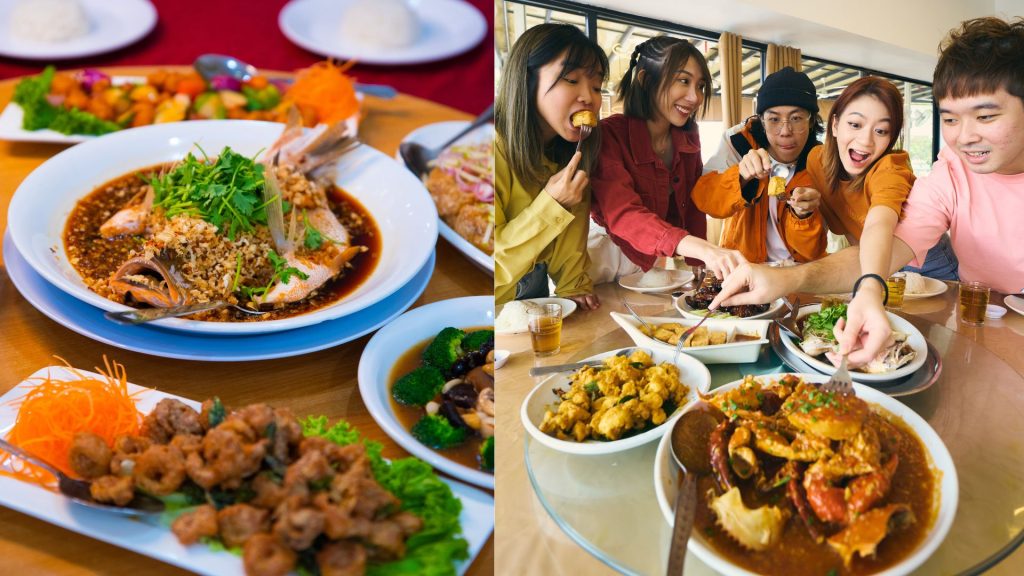 Located in the heart of Petaling Jaya, Pangkor Village Restaurant remains the favourite go-to place for many locals in the nearby neighbourhoods. From the signature Chili Crab to the Curry Fish Head, this pork-free restaurant never fails to relish and savour every bite with their freshly local-sourced seafood.
Address: 59A, Jln SS 24/8, Taman Megah, 47301 Petaling Jaya, Selangor
Contact Number: 012-873 6577
Operating Hours: 11:30am-10pm. Close every Tuesday;
2) J&S Restaurant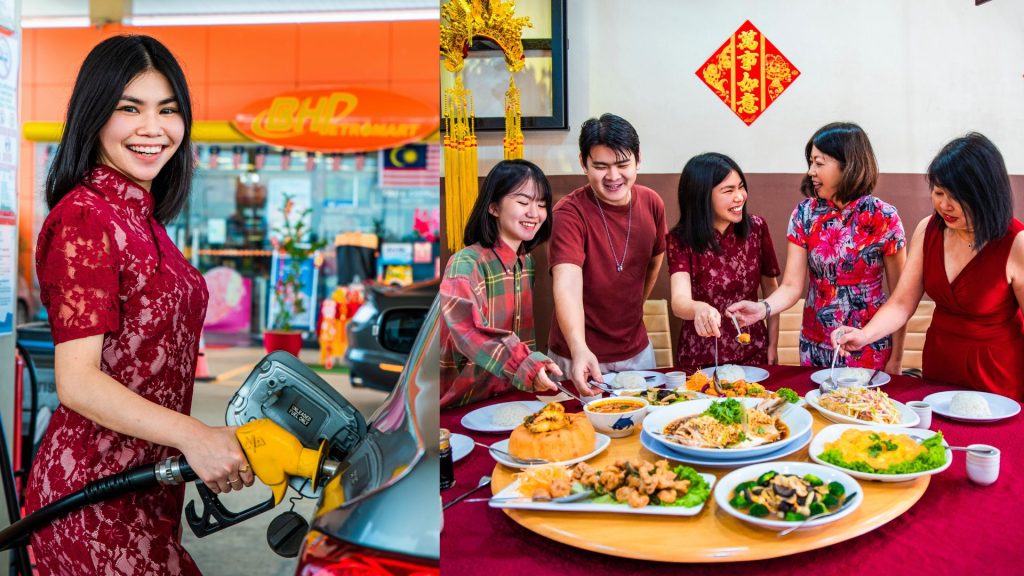 Whether you're in the mood for seafood, meat or vegetarian options, this restaurant has something for you. With its extensive menu of authentic Chinese dishes and cozy atmosphere with air-conditioning, it's the perfect place to enjoy a satisfying meal with your friends and family. Did we mention about their creative Apple Chicken dish? Wonder how it tastes? Come on in and indulge your taste buds at J&S Restaurant!
Address: 105 Jalan Raja Uda 12300 Butterworth, Penang, Malaysia
Contact Number: 016-440 0044
Operating Hours: 11:30am-10pm (closed from 3 – 5pm). Close every Tuesday;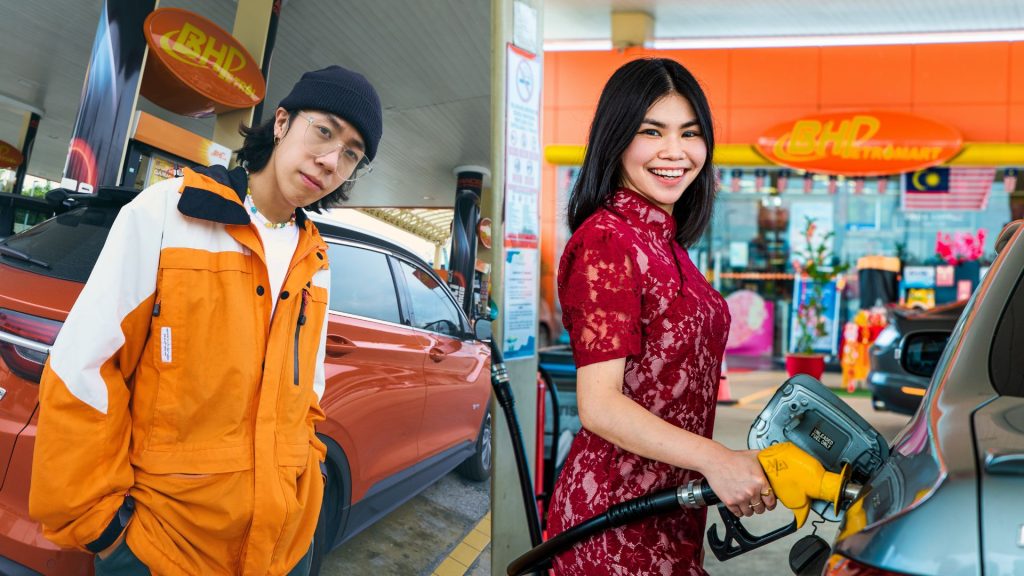 💡Want to know more? Find out how Anthony and Abie Chai planned their perfect reunion plan with families and friends!
Jom Cari Makan with BHPetrol today and enjoy great savings with the eCard and the eCard app as you travel! With every litre spent at BHPetrol service stations, you earn 1ePoint that you can accumulate to redeem a variety of gifts via BHPetrol eCard Rewards online. The more ePoints you earn, the greater the rewards! 
Did you know? By being an eCard app user, you also get to join BHPetrol's exclusive campaigns and enjoy even greater member benefits:
Collect Your ePoints Instantly with eCard app
Collecting points is now more convenient and time-efficient. 

E

arn

2X ePoints

with every purchase of petrol and diesel! 
Referral Program To Get More ePoints!
Refer a friend and earn 100 ePoints (equivalent to RM1) each when your friends spend an accumulated of RM30 at participating BHPetrol service stations. 

The "

Share More, Earn More!

" referral program is limited to a total 35,000 redemptions only. 
*T&Cs apply.