If you love spicy and flavourful cuisine, you'll definitely enjoy visiting Johor! Located close to its neighbouring country, Indonesia, you can find a wide array of Malay cuisines heavily influenced by Javanese flavours that are distinctly sour, sweet and spicy.
Driving to Johor may be a hassle for those living up north, but with 400 BHPetrol stations around the country, you can travel worry-free on your foodie trips! Whether you're traveling near or far, don't forget to earn points and redeem great rewards with the BHPetrol's eCard when you fuel up or shop at the Petromart. What's more, each BHPetrol station has a public toilet and surau so you can prepare for your journey anywhere you go!
Thinking of going on a foodie trip down south this weekend? Here are 3 hidden foodie gems for you to Cari Makan with BHPetrol in Southern Malaysia!
📍

Nearest stop-over BHPetrol station

BHPetrol Jalan Rahmat, Kampung Bahagia, 83000 Batu Pahat, Johor
1) Woodfire Batu Pahat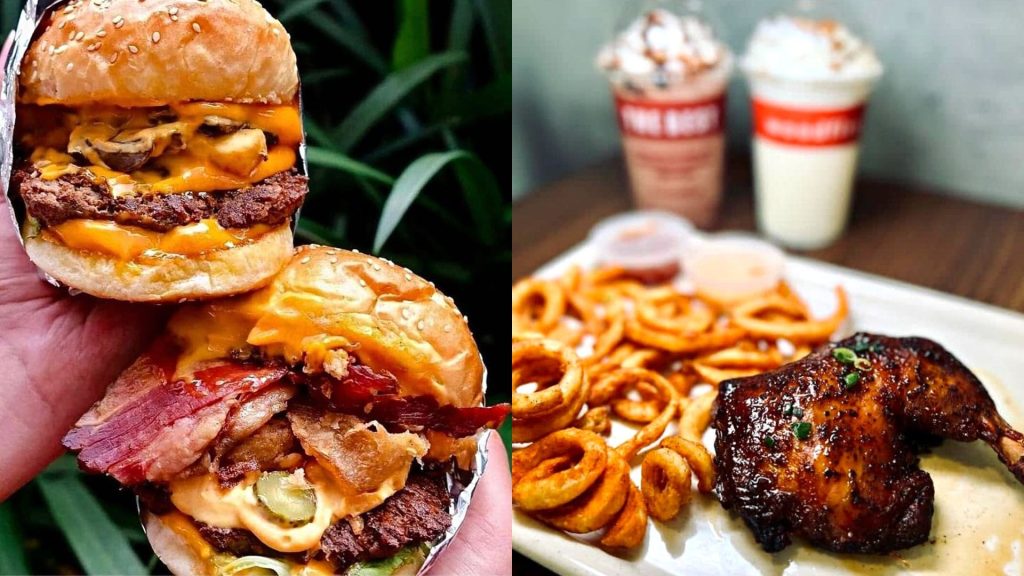 Woodfire is a family-friendly burger joint with over 20 branches throughout Peninsular Malaysia and Indonesia. Originating from Johor in 2017, Woodfire has continued its focus on creating succulent gourmet burgers and sides, and has now expanded from home delivery services to physical retail outlets.
Address: 56, Jln Baru, Kampung Pegawai, 83000 Batu Pahat, Johor
Contact Number: 016-750 7099
Operating Hours: Daily, Tue-Thu, Sat, Sun: 12-10pm; Fri: 3-10pm
Website | Facebook | Instagram
2) Restoran BP Bariani Power Sdn. Bhd.

If you are a fan of Nasi Briyani, BP Bariani Power is a must-visit when visiting Batu Pahat! With over 10 types of Nasi Beriani and Nasi Beriani Gam, there is definitely something for everyone. Their bestseller is none other than the Nasi Beriani Gam and they come with 3 different protein options – chicken, mutton and lamb – all rich in spices and brimming with aroma.
Address: 18, Jalan Tukas 2, Taman Soga, 83000 Batu Pahat, Johor
Contact Number: 07-438 8987
Operating Hours: Tue-Sun: 9:30am-5pm
3) Bangsawan Batu Pahat

Whether you're in the mood for spicy Ayam Geprek or fresh Shellout, Bangsawan has them all! Besides their signature Ayam Geprek, Bangsawan also offers other geprek varieties including Sotong Geprek, Kambing Geprek and Udang Geprek. While their dishes are served in generous portions, they are notably spicy and can be a challenge for those with lower spice tolerance – so be warned!
Address: No 25, Jalan Flora Utama 1, Taman Flora Utama, 83000 Batu Pahat, Johor
Contact Number: 017-656 6080
Operating Hours: Tue-Sun: 12-10:30pm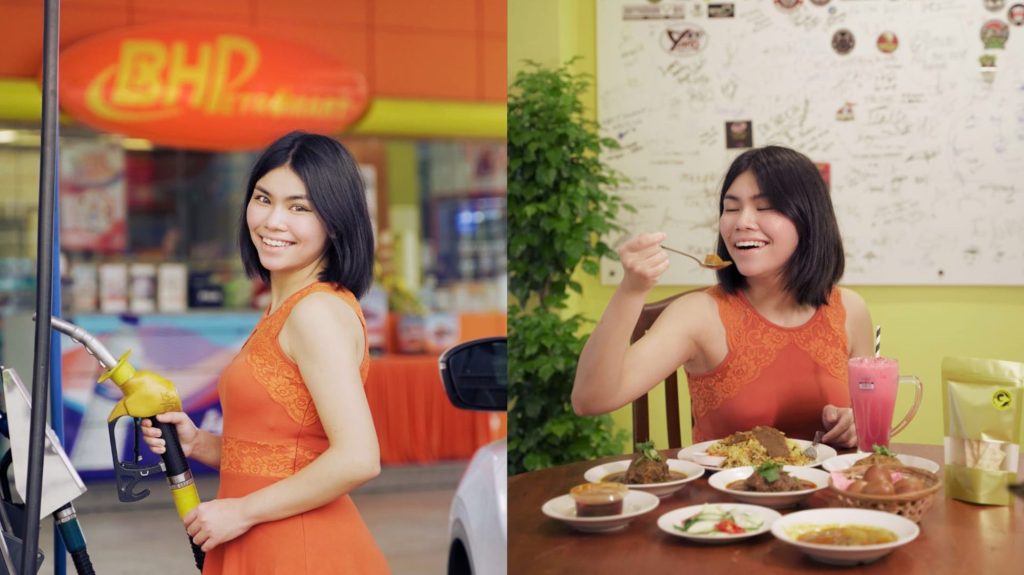 💡Want to know more? Find out how Abie Chai planned her foodie trip around Southern Malaysia to Cari Makan with BHPetrol!
Jom Cari Makan with BHPetrol today and enjoy great savings with the eCard and the eCard app as you travel! With every litre spent at BHPetrol service stations, you earn 1ePoint that you can accumulate to redeem a variety of gifts via BHPetrol eCard Rewards online. The more ePoints you earn, the greater the rewards! 
Did you know? By being an eCard app user, you also get to join BHPetrol's exclusive campaigns and enjoy even greater member benefits:
Collect Your ePoints Instantly with eCard app
Collecting points is now more convenient and time-efficient. 

E

arn

2X ePoints

with every purchase of petrol and diesel!
Referral Program To Get More ePoints!
Refer a friend and earn 100 ePoints (equivalent to RM1) each when your friends spend an accumulated of RM30 at participating BHPetrol service stations. 

The "

Share More, Earn More!

" referral program is limited to a total 35,000 redemptions only. 
Win Special Gadget Every Month!
Join the "

Win Special Gadget every month

" contest and stand a chance to win amazing gadgets by spending an accumulation of RM30 at participating BHPetrol stations!
*T&Cs apply.