As a coastal state in West Malaysia, Pahang's traditional cuisine incorporates a whole lot of seafood, thanks to its proximity to the South China Sea and booming fishing industry. Unbeknownst to many, you can find ikan patin, also known as Silver Fish which is commonly cooked with Gulai dishes like Patin Gulai Masam, hidden in the food hub of Pahang! 
If you're planning a foodie trip to Pahang, travel worry-free with BHPetrol! With 400 BHPetrol stations around the country, you can earn points and redeem great rewards with the BHPetrol's eCard when you fuel up or shop at the Petromart. What's more, each BHPetrol station has a public toilet and surau so you can prepare for your journey anywhere you go.
Need some ideas on where to find delicious seafood? Here are 3 hidden foodie gems for you to Cari Makan with BHPetrol in the East Coast!
📍

Nearest stop-over BHPetrol station

BHPetrol KL-Karak, KM 21, Karak Expy, Arah Timur, 53100 Kuala Lumpur, Federal Territory of Kuala Lumpur
1) Restoran Saiful Patin Gulai Masam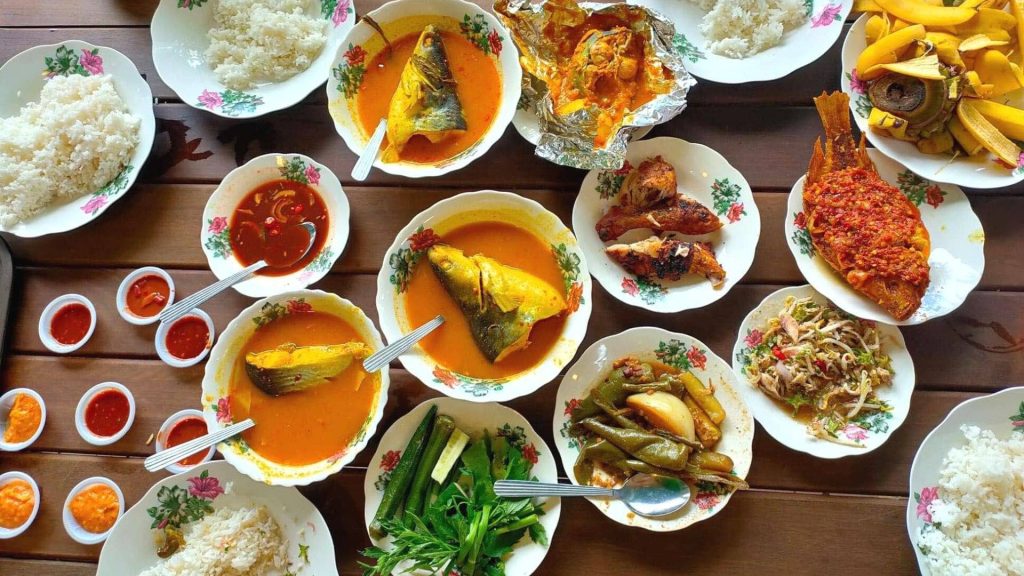 Indulge in the unique flavors of village cuisine while enjoying the beauty of the Pahang River. As its name might suggest, Restoran Saiful Patin Gulai Masam is known for fresh seafood and its signature Patin Gulai Masam in particular. Here, you can expect nothing less than fresh and delicious kampung-style cooking at an affordable price! 
Address: Dataran Patin Tg Keramat, Kampung Bangau, 28000 Temerloh, Pahang
Contact Number: 018-222 6577
Operating Hours: Wed-Mon: 11am-12am
2) Warong Tom Yam Ismail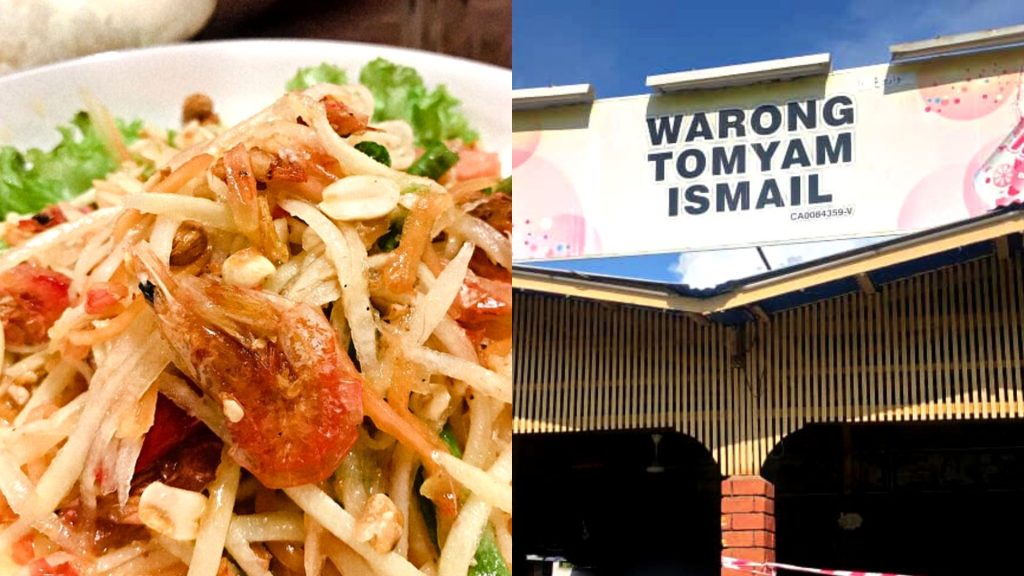 Feeling adventurous for dinner? Tucked away next to the police station in Taman Bendera, Warong Tom Yam Ismail serves Thai-Malay fusion dishes including their specialties: Seafood Tom Yam and Som Tam (Green Papaya Salad). 
Address: Taman Bendera, 28400 Mentakab, Pahang
Contact Number: 013-466 6409
Operating Hours: Daily, 5:30pm-12am
3) Gerai Makan Pak Usop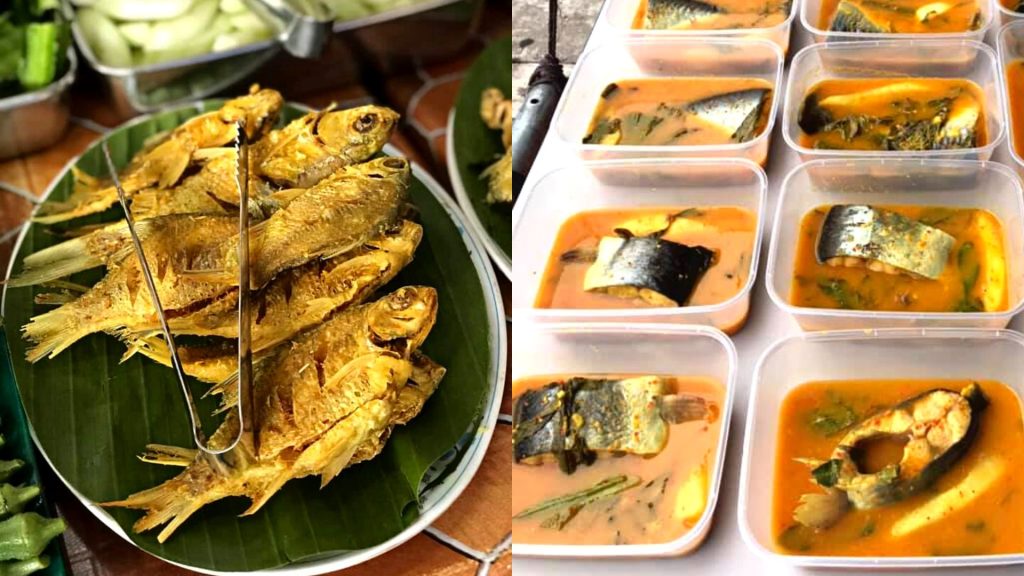 Gerai Makan Pak Usop, alias Patin Pak Usop, is a must-visit restaurant popular among locals and tourists alike for their Patin Tempoyak. Their Ikan Patin are caught straight from the Semantan Temerloh River and sold either cooked or frozen for you to take home. 
Address: B-12 Gerai Makan MPT, Lurah Semantan, 28000 Temerloh, Pahang
Contact Number: 019-3993916 
Operating Hours: Mon-Sat: 11:30am-5:30pm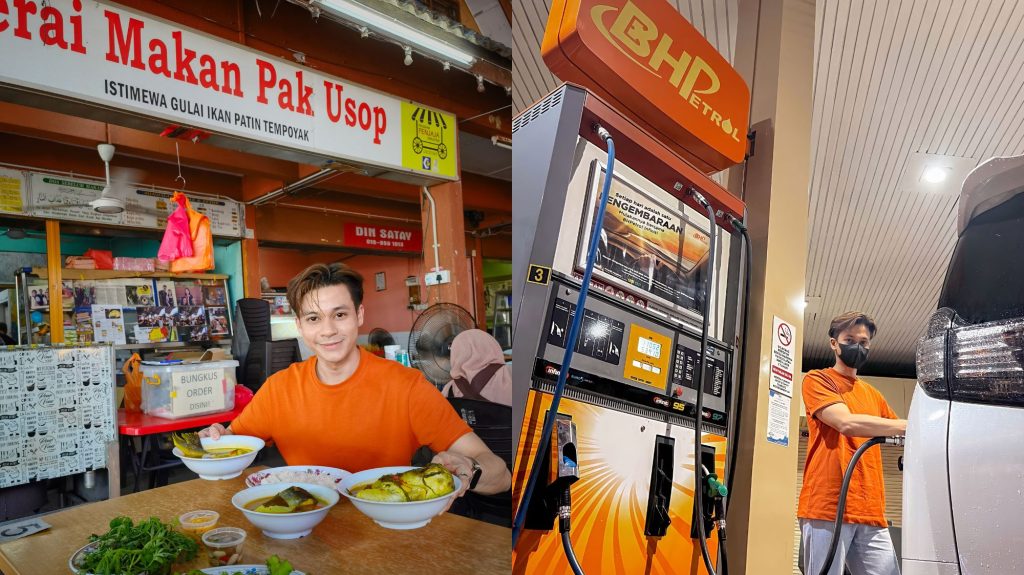 💡Want to know more? Find out how Afiq Rahim planned his foodie trip around the East Coast of Malaysia to Cari Makan with BHPetrol!
Jom Cari Makan with BHPetrol today and enjoy great savings with the eCard and the eCard app as you travel! With every litre spent at BHPetrol service stations, you earn 1ePoint that you can accumulate to redeem a variety of gifts via BHPetrol eCard Rewards online. The more ePoints you earn, the greater the rewards! 
Did you know? By being an eCard app user, you also get to join BHPetrol's exclusive campaigns and enjoy even greater member benefits:
Collect Your ePoints Instantly with eCard app
Collecting points is now more convenient and time-efficient. 

E

arn

2X ePoints

with every purchase of petrol and diesel!
Referral Program To Get More ePoints!
Refer a friend and earn 100 ePoints (equivalent to RM1) each when your friends spend an accumulated of RM30 at participating BHPetrol service stations. 

The "

Share More, Earn More!

" referral program is limited to a total 35,000 redemptions only. 
Win Special Gadget Every Month!
Join the "

Win Special Gadget every month

" contest and stand a chance to win amazing gadgets by spending an accumulation of RM30 at participating BHPetrol stations!
*T&Cs apply.