Here comes the season of gratitude and love again, where it's the perfect time to show our parents how much we appreciate them. Parents especially need more love and attention as they get older, but sometimes it can feel like there are few ideas out of the ordinary.
Whether it's a relaxing spa treatment or planning out a day of fun activities together, having a BHPetrol eCard app is sure to make your plans the perfect perfections. By downloading eCard mobile app, you can now carry one less physical card with your mobile in hand and ePoints in track! BHPetrol eCard app not only helps you save money and earn 2X ePoints on fuel, but it also offers extra value to exclusive promotions on leisure activities, services, and local eateries to provide special pampering to your parents.
Let's get started on showing mum and dad some extra love through these 5 thoughtful ideas to celebrate with your parents.
1) OGAWA

   
Give your parents the gift of relaxation with OGAWA! These high-quality wellness equipment and massage products can help parents relax and unwind after a long day or anytime they want at the comfort of their home. 
OGAWA products are best known for their quality, comfort, and innovative features. With a range of mobile seats and fitness equipment available, the BHPetrol eCard app offers special voucher codes of up to *65% for your online purchase at OGAWA. 
*T&C Applied

2) Kinohimitsu Supplements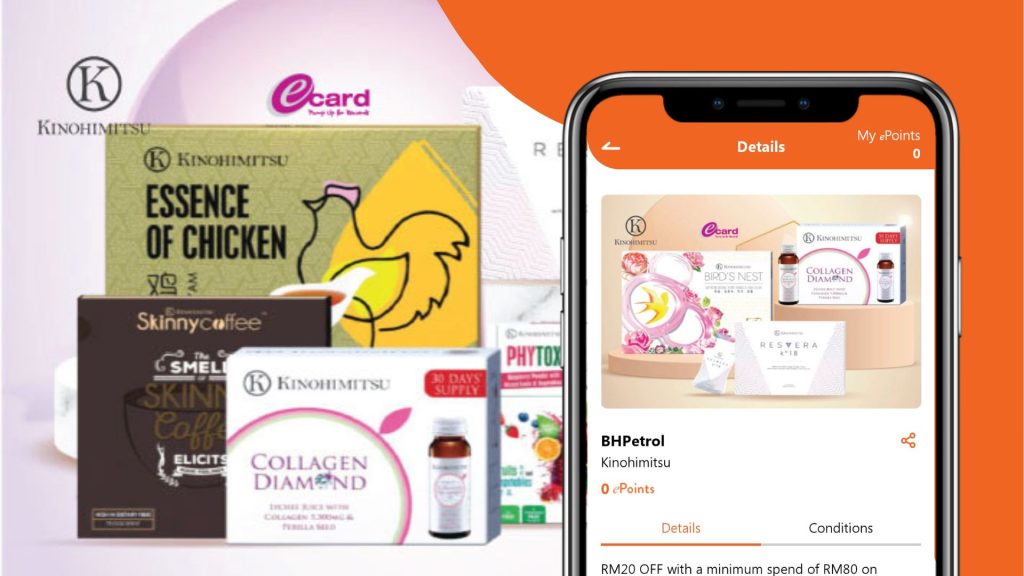 As a reputable brand that specialises in health and wellness supplements, Kinohimitsu products are made with natural ingredients and are known for their effectiveness in promoting overall well-being. From collagen drinks to immune boosters, there's something for everyone.
To deliver heart-warming yet practical gifts for your parents, BHPetrol eCard app partners with Kinohimitsu E-Store to gift your parents a present of health and vitality with an *RM20 voucher code applicable on the total bill (minimum spend of RM80).

*T&C Applied
3) Spa Retreats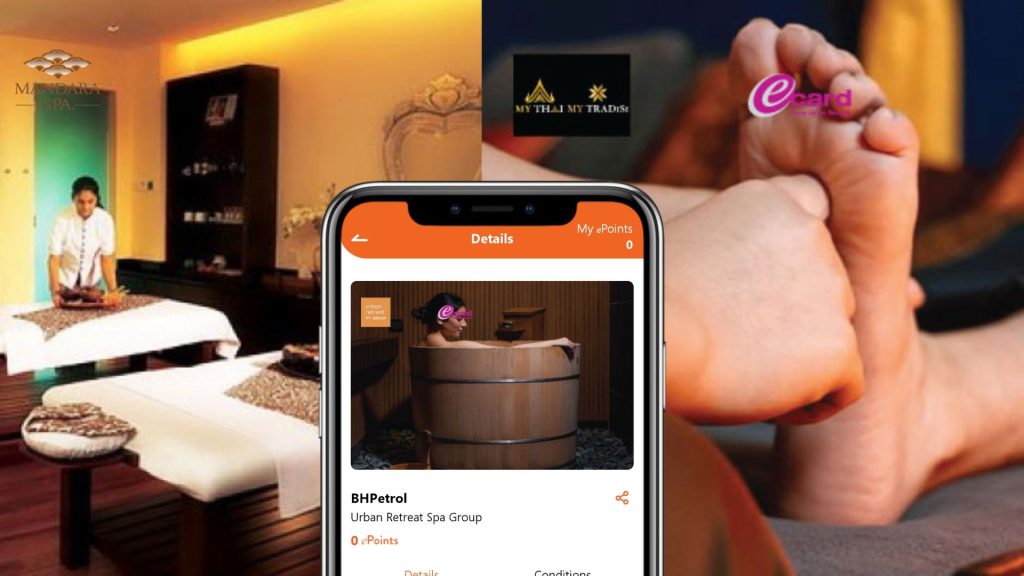 Get ready to indulge in rejuvenating retreats at well-known spas like Urban Retreat Spa, Mandara Spa, or MY Thai & MY Tradisi. These spas are known for their tranquil ambience, skilled therapists, and use of traditional healing techniques. 
Your parents can avail of exclusive packages while sparing an hour or two to completely relax and come out refreshed. Book a retreat for your parents today by utilising the exclusive BHPetrol eCard app member benefits starting from a *10% discount for one session.
*T&C Applied
4) Various Delicacies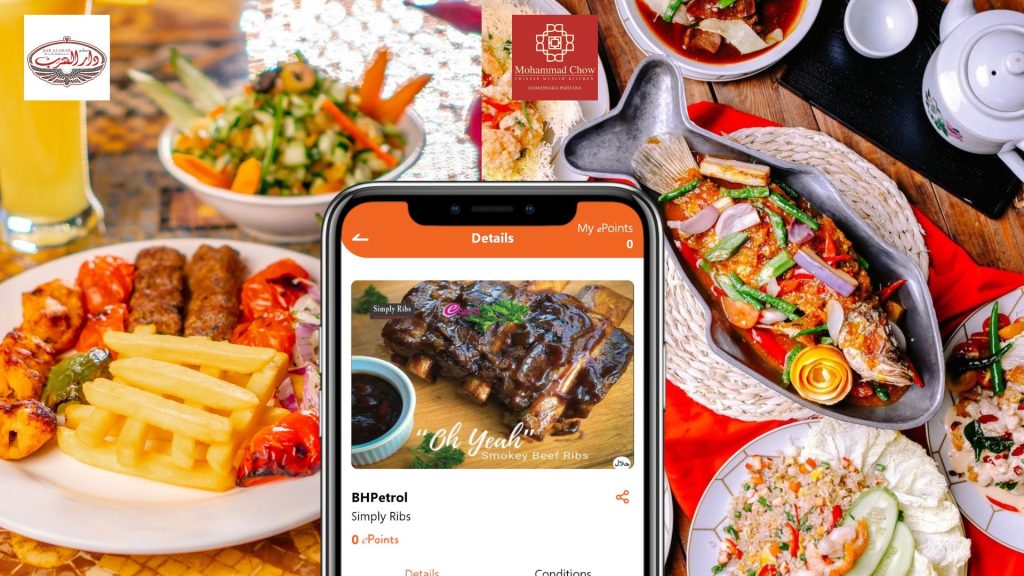 If you have gourmet parents, there are no better choices than surprising them with a feast. BHPetrol eCard app partners with renowned restaurants like Simply Ribs, Mohammad Chow, and Dar Al-Arab Gourmet to offer your parents a culinary experience they'll cherish. 
Whether it's Western cuisines like smoky ribs or exquisite and exceptional dining experiences at Mohammad Chow and Dar Al-Arab Gourmet, your gourmet parents will be sure to enjoy every bite with *an additional discount (from 10%) on the total bill.
*T&C Applied
5) Body Screening by National Cancer Society Malaysia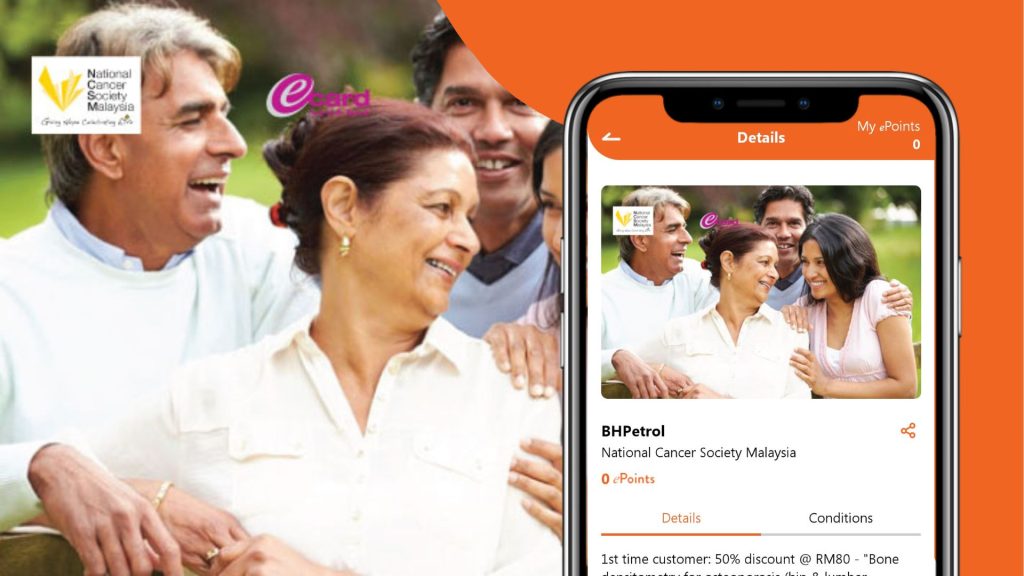 Show your parents how much you care by helping them stay healthy! The National Cancer Society Malaysia offers body screenings that can detect early signs of cancer or other health concerns. It's a great way to ensure that your parents are aware of their health condition and taking good care of themselves. 
To emphasize the importance of regular health check-ups, BHPetrol eCard app offers an attractive promotion of up to *50% discount to encourage parents to take proactive steps toward their well-being.

*T&C Applied
Now you got these 5 ideas that help you pamper your parents that make them feel extra special! Don't forget to hop on more BHPetrol eCard app member privileges like points earning and voucher redemptions by downloading the mobile app today!
Did you know? By being an eCard app user, you also get to join BHPetrol's exclusive campaigns and enjoy even greater member benefits:
Collect Your ePoints Instantly with eCard app
Collecting points is now more convenient and time-efficient. 

E

arn

2X ePoints

with every purchase of petrol and diesel! 
Referral Program To Get More ePoints!
Refer a friend and earn 100 ePoints (equivalent to RM1) each when your friends spend an accumulated of RM30 at participating BHPetrol service stations. 

The "

Share More, Earn More!

" referral program is limited to a total 35,000 redemptions only. 
*T&Cs Applied