As our fellow Muslim friends near the end of their month-long fasting, it's time for us to start gearing up for the upcoming festive season! While new clothes for the whole family are a must, we can't forget about the traditional dishes and snacks that come with the celebrations. However, when it comes to home-baked goods, things don't always go as smoothly as planned. 
During the middle of Ramadan, many of us start rushing to prepare various types of festive cookies, only to encounter technical problems with our baking ovens that can be complicated to handle, especially for beginner bakers. 
If you're worried about the hassle of baking using your oven, why not try out some no-bake Raya cookies recipes? By equipping your gas stove with the reliable BHPetrol LPG – BHPetrogas, your "baking" experience has been made easier in addition to eliminating the need for costly electricity bills! Trusted by many industrial partners, BHPetrogas also allows you to cook safely with its purity of content, providing consistent heat and cost-saving source of energy.
Whether you're looking for a recipe for a traditional Raya cookies, a quick bites, or to simply fix your sweet tooth, look no further! Continue reading these 5 easy no-bake kuih Raya recipes to get your celebration lively with various types of festive cookies prepared in a short time.
1) Biscuit Semperit

   
Click for the full no-bake recipe of Biscuit Semperit from MyResipi
As Malaysians, we are not strangers to Biscuit Semperit (as known as kuih bunga) as its iconic melt-in-your-mouth flavours and textures. These buttery cookies not only beautiful from the outside with its intricate floral and swirl design, but it's also easy to make for all size of stove.
All you need are just 1 packet of corn flour (350 grams), 1/2 cup of sweetened condensed milk, 1 cup of margarine and 25-minute preparation time to get the all-time-favourite cookies done without an oven.
2) Crispy Kuih Siput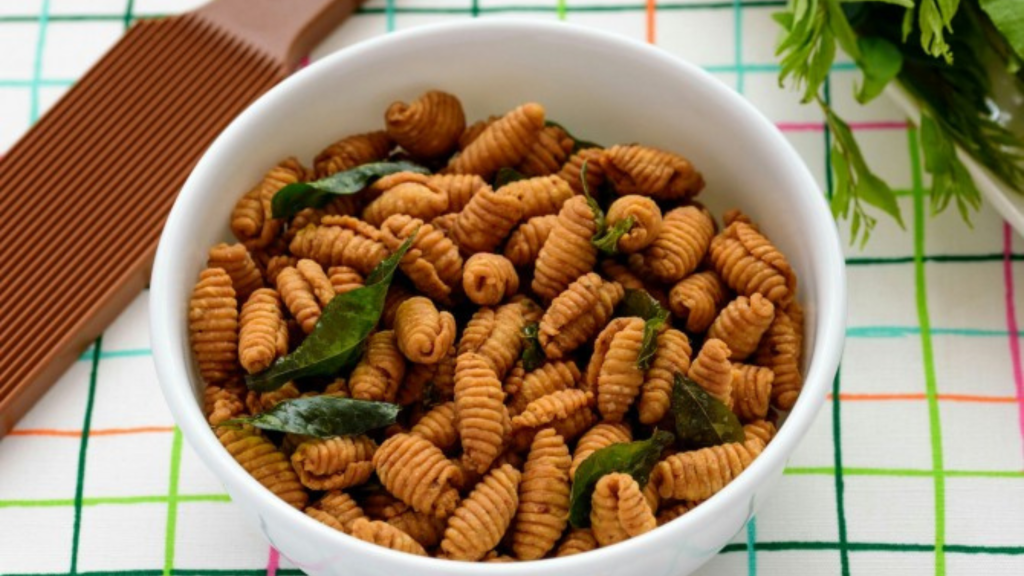 Click for the full no-bake recipe of Kuih Siput by Che Nom or watch a YouTube tutorial
Kuih Siput is a crispy snack made from a combination of flours, various spices and herbs like turmeric and garlic to give it a unique savory flavor. To enhance the crispiness, butter is added to the dough mixture and brought to fried in oil till golden brown that's perfect for snacking. 
Here are some important ingredients to make the crispy bites:
500g wheat flour

150g margarine

2 tbsp dried shrimp

2 cloves garlic, thinly sliced

1 tbsp curry powder

1 tbsp chili powder

1 1/2 tbsp ground cumin

1 1/2 tbsp ground fennel

1 egg

5 stalks curry leaves.
3) Chocolate Ganashe Tart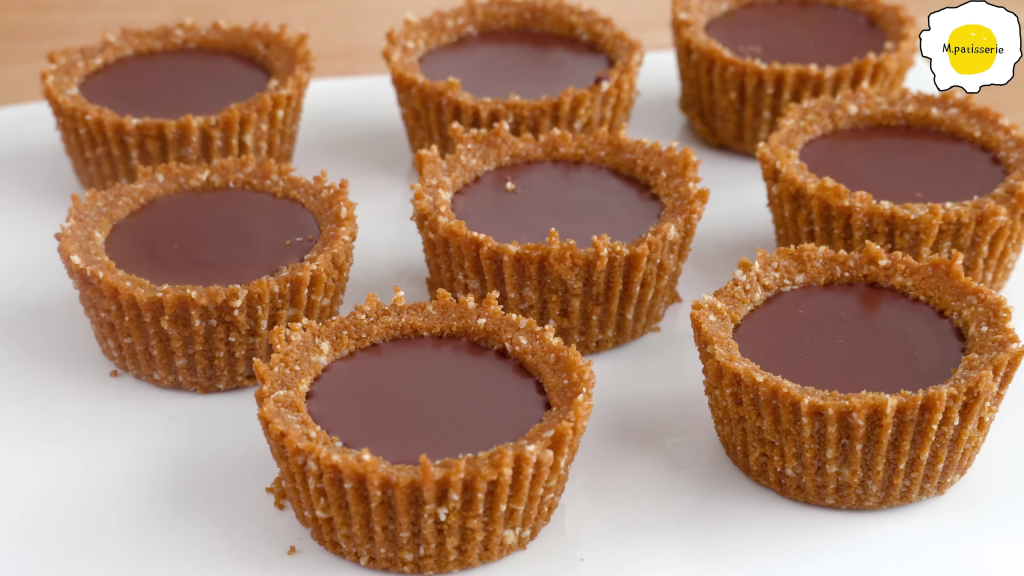 If you'd love to add some creativity to your Raya treats, Chocolate Ganache Tart is a good choice to impress your guest with its luxurious yet kid-friendly flavour. Comes with a velvety texture at the chocolate ganashe and a special crispy and flaky texture at the crust – providing a perfect balance to fix your sweeth tooth. All it takes is just 1.5 hours and a list of ingredients you can easily get from your nearest supermarket or baking supply store:
Eggless crust
Caramel Cookies 150g

Hazelnuts 40g

Softened butter 50g
Dark chocolate ganache
Dark chocolate 100g

Whipping cream (38%) 130g

Honey 10g

Softened butter 10g.
4) Protect your car engine with lubricants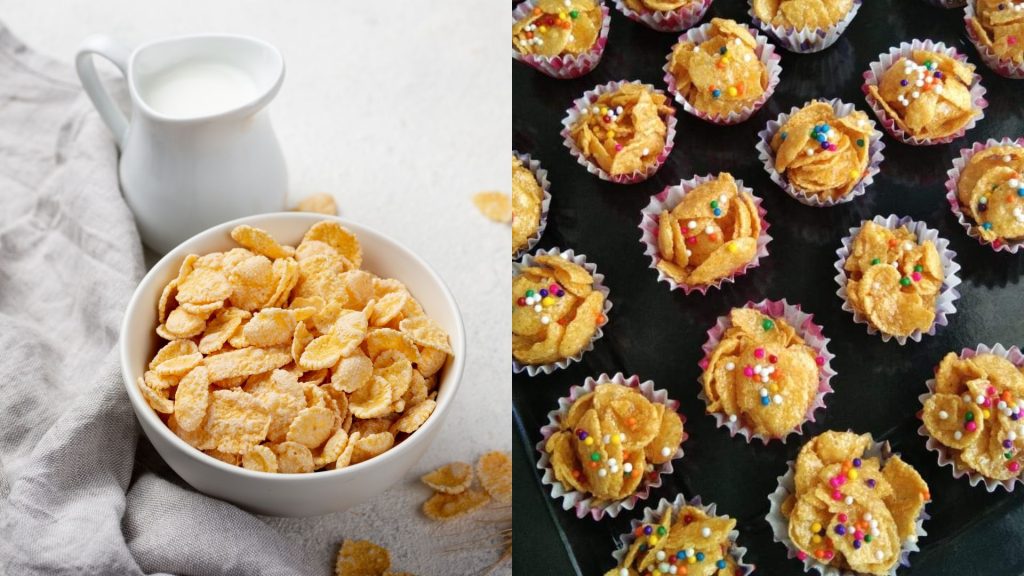 Click for the full no-bake recipe of Honey Cornflakes Cookies from Harian Post
Who's a fan of honey cornflakes cookies? Apparently, no one could resist these tiny, crispy and glazy bites. From simple breakfast cereal to these beautiful mini tarts, it takes not more than 30 minutes to make these at your home kitchen.
Surprisingly, with a simple list of ingredients, everyone is able to make the iconic tastes loved by many Malaysians:
5 tablespoons of honey

5 tablespoons of condensed milk

250g of butter

5 tablespoons of sugar

1 teaspoon of vanilla essence

Colourful sprinkles

Sufficient paper cups.
5) Cake Batik Milo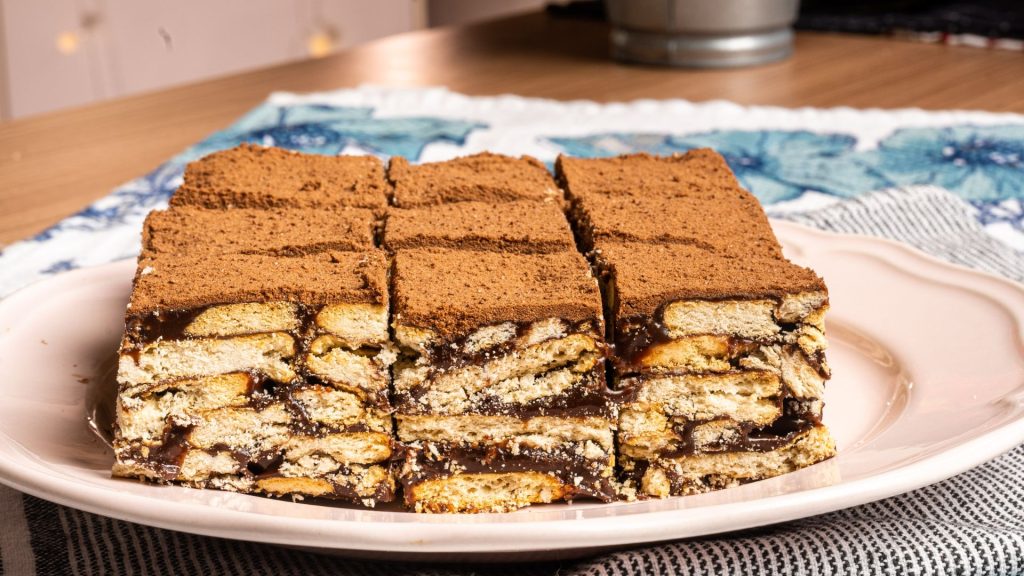 Inspired by the chocolate fudge, Kek Batik Milo is made with simple and easy-to-get ingredients that create its moist yet rich chocolatey flavor. The highlight of this dessert is the layers of Marie biscuits that give it a slightly crunchy texture that adds a nice contrast to its gooey cake texture.
Be sure to try out this easy recipe with only 5 ingredients needed:
200g of Milo

110g of butter

120ml of condensed milk

220g of Marie biscuits

60ml of hot water
How is it? Isn't that sound easy to make? By using only a gas stove, we can prepare various delicious no-bake kuih Raya more than you expected. If you're looking for a reliable LPG gas to build your own kitchen sanctuary, BHPetrol offers high-quality gas for all household and industrial needs that is known as BHPetrogas. It is also an ideal fuel for cooking as it provides instant and consistent heat, which can be easily controlled.