As we approach the second half of 2023, it's time to reflect on the memories we've created with our families and children. Have you made the most of this year so far? 
It's never too late to start planning for the upcoming holidays! If you're thinking about going on a road trip, why not sign up for a BHPetrol eCard and the eCard app? By using the eCard app, you can elevate your driving experience and make the most out of your journey! Alongside helping you to save money and earn 2X points on fuel, having a BHPetrol eCard app downloaded to your mobile also provides added value through exclusive promotions on entertainment, including food, theme parks, waterparks, and other thrilling deals. 
We understand that finding exciting outdoor activities for your kids during the school holidays can be a challenge. But fret not, because we've got you covered! Here are 5 amazing outdoor activity ideas for you and your family to enjoy without breaking the bank. Let the adventure begin!
1) Waterparks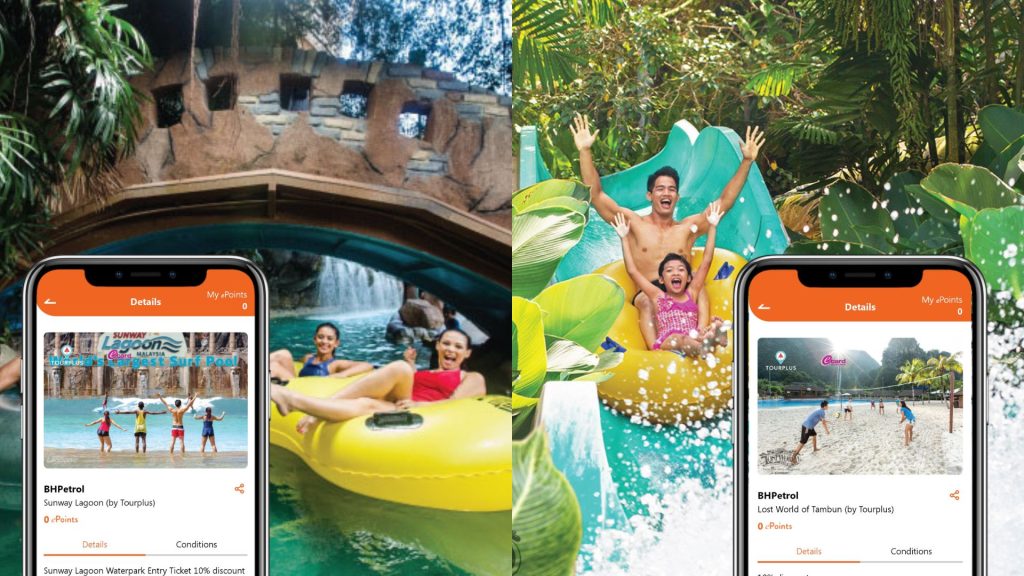 Indulge in a day of splashing good times with your family at the waterparks! With a wide variety of water slides, pools, and relaxing lazy rivers, there's something for everyone in the family. Don't forget to check out how being a BHPetrol eCard app member can help you save more on admission while not compromising the fun!
So, grab your swimwear, sunscreen, and enthusiasm, and get ready to make a splash with your family at a waterpark near you!
2) Jungle Trekking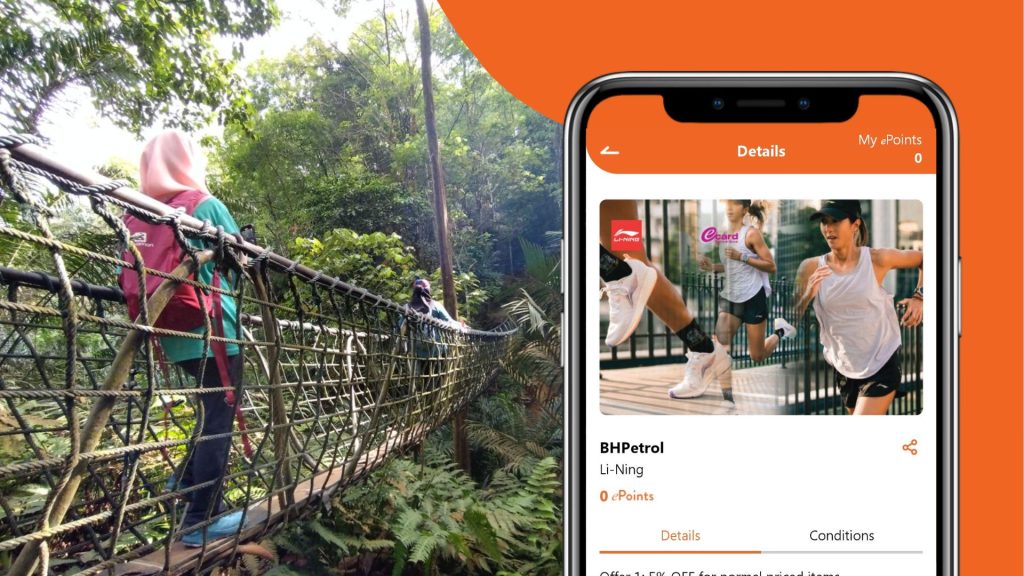 Malaysia is blessed with vibrant rainforests and scenic nature trails, making it an ideal destination for a family jungle trekking adventure. Here, your children can discover the diverse flora and fauna that this land has to offer. Remember to select a trail that is suitable for your children's age and fitness level, and don't forget the essential items like water, insect repellent, and sturdy footwear. 
In addition, if you're on the lookout for a trusted sportswear brand, the BHPetrol eCard app has something exciting to offer. By becoming an eCard app member, you can instantly enjoy up to *10% off your purchase at any Li-Ning outlet and their online website.
*T&C Applied.
3) Picnic in the Park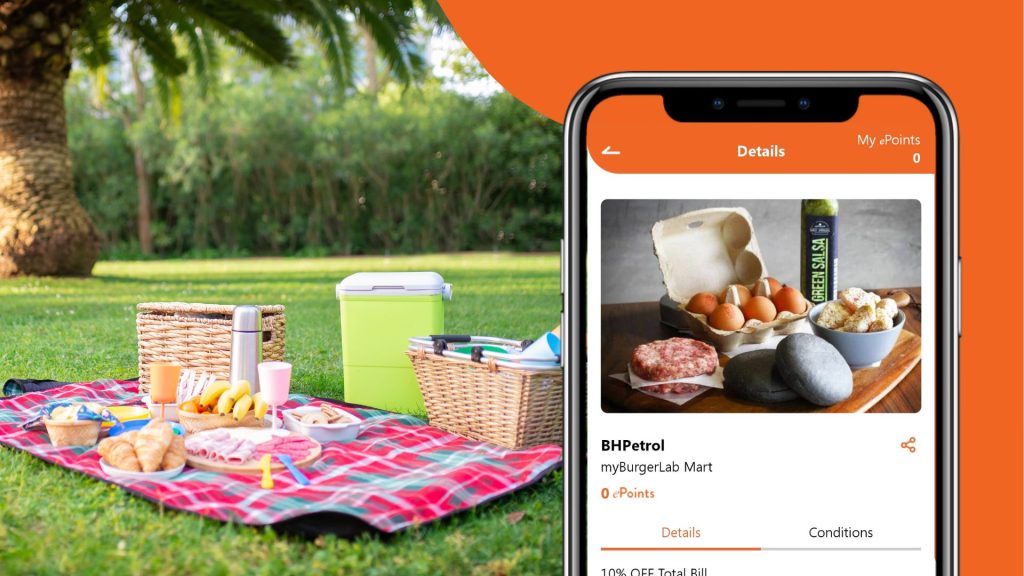 Picnics have become an integral part of Malaysian culture. Simply planning a spontaneous picnic at the nearby parks or botanical gardens could be a time-honoured celebration of nature and togetherness. Be indulged in the serenity of greeneries and enjoy the fresh air while bonding with your children over games and stories. And don't forget to pack a delicious assortment of homemade food, beverages and treats to make the experience even more enjoyable! 
Unsure about where to begin when preparing your picnic treats? Look no further! Discover 7 simple recipes perfect for cooking with your kids. Or, why not treat yourself to a *10% discount on a burger DIY kit from myBurgerLab Mart? Simply use the BHPetrol eCard app. Enjoy your outdoor feast!
*T&C Applied
4) Go on An Thrilling Adventure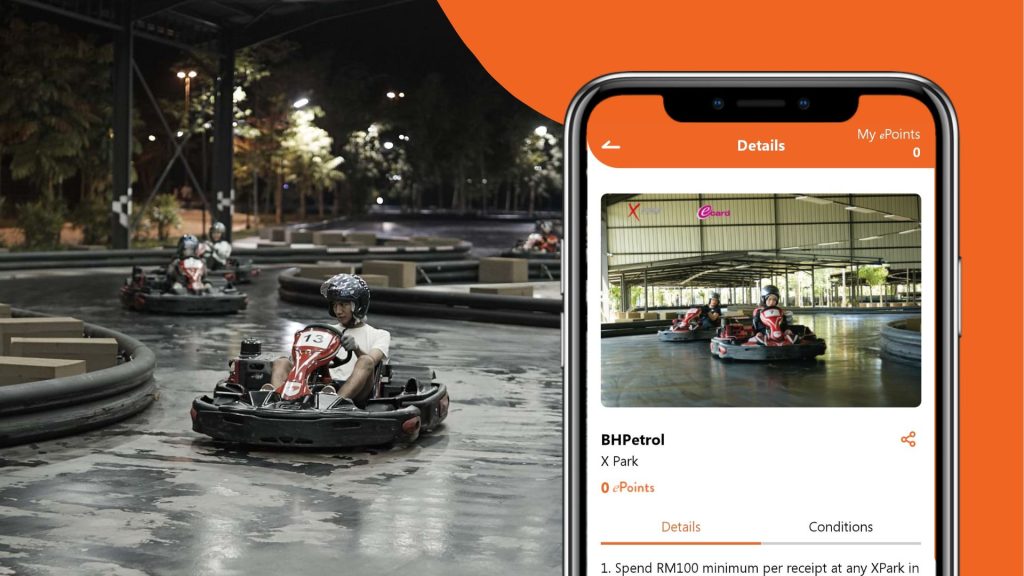 If your children are born adventurers, you absolutely must visit X Park! With convenient locations in seven spots throughout the country, it offers the perfect opportunity to unleash your inner racer and challenge your family to an adrenaline-pumping experience. X Park features a thrilling range of activities for all ages and skill levels, from paintballs to go-karts, to give your day out an extra burst of excitement. 
What's more? You can even get yourself a souvenir by downloading the BHPetrol eCard app and presenting your membership details to redeem a *free cap or T-shirt at any X Park in Malaysia!
*T&C Applied
5) Farm in The City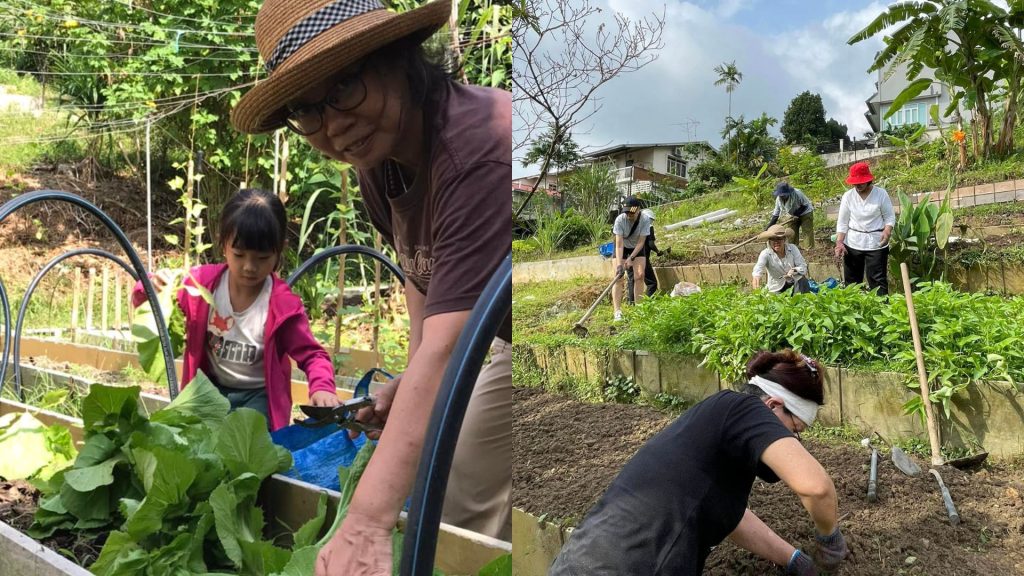 Experience the wonders of nature and agriculture without leaving the city by visiting a city farm! These unique destinations offer the opportunity to interact with farm animals, learn about sustainable farming practices, and even try your hand at gardening. Let your children get up close and personal with friendly farm animals like goats, chickens, and rabbits, while also gaining valuable knowledge about where our food comes from. 
School holidays are a great time to get out and enjoy the outdoors! Don't forget to save this blog for later to enjoy more benefits as a BHPetrol eCard app member while having outdoor fun! What are you waiting for? Download the BHPetrol eCard app and start enjoying its privileges now!