It's Raya again! As exciting as it is to celebrate the joyous occasion with friends and family, it can also be a challenging time for your wallet. From stocking up on baju raya, cookies, and gifts to your loved ones – there are plenty of expenses that come along during this festive season. 
There's no such thing as FOMO because we're here to help you out with some saving tips without feeling guilty about missing out on all the activities. If you're planning to drive and seek the festive fun, don't forget to sign up as a BHPetrol eCard and eCard app member to enjoy extra perks on top of a hassle-free drive. 
With repeated visits to fuel up, having a BHPetrol eCard helps you save money and earn points for a variety of gifts and voucher redemptions. The best part? As an eCard app member, you can now earn 2x ePoints with every purchase of petrol and diesel at BHPetrol to help you kickstart your Raya saver journey!
Let's dive into these 4 easy duit-saver tips to make the most of your financial resources during the festive season. 
1) Create a budget and stick to it   
When it comes to Raya shopping, it's easy to get carried away with all the excitement and festivities. As giving gifts is a meaningful part of our culture, it's one of the most important expenses to be mindful of. Consider meaningful yet inexpensive homemade gifts like baked goods, flower arrangements, or personalised cards. 
If you're in a time crunch, be sure to check out our previous blog post on "Last-Minute Gift Ideas" for inspiration and creative ways to show your loved ones how much you care without breaking the bank. 
2) Get creative on Raya decorations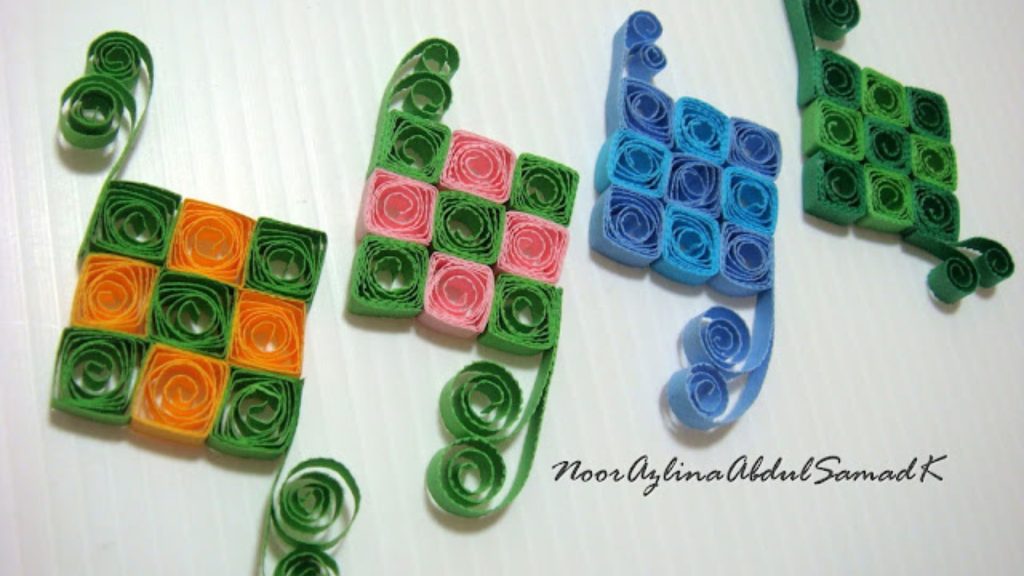 As the saying goes, why pay more when you can get it for less? It's true that it is not always necessary to spend a lot on festive decorations to create a beautiful and welcoming space. Why not give yourself a try to get creative and make your own decorations this Raya? 
Opt for DIY ideas that can easily be made at home with recycled materials while creating memories with your families and kids that will last forever. Not sure where to start? How about collecting old items like angpau packets, used jars, and fabrics from around the house to repurpose and add charm to your house?
3) Cook at home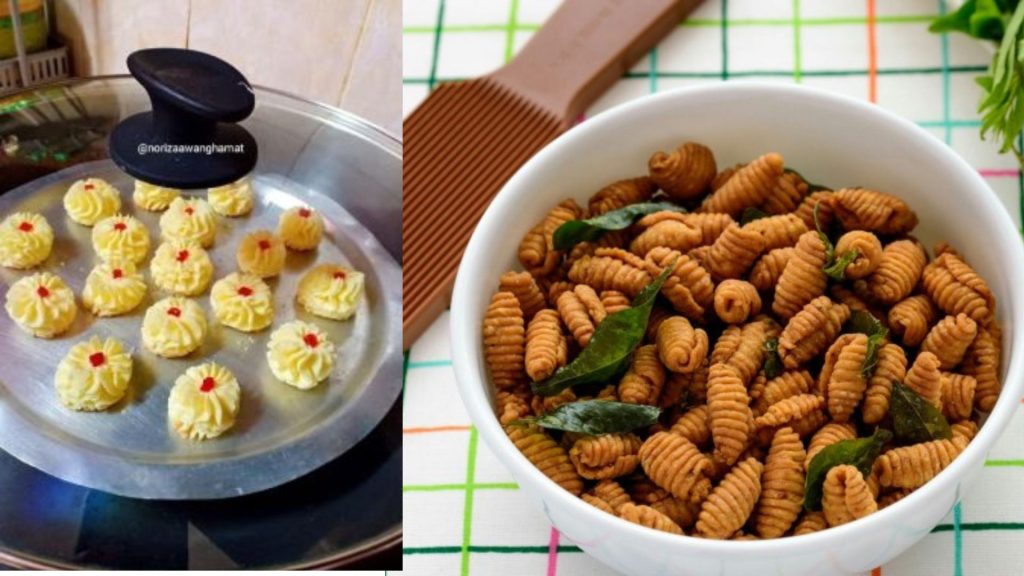 Preparing your own Raya meals instead of eating out is another great way to save money. This can be especially helpful when cooking for a large family, as it gives you the opportunity to share favorite family recipes and traditions.
Craving for delicious Raya Kuihs? Why not be your own chef and try out these mouth-watering no-bake Kuih Raya recipes? Easy even for beginner bakers, creating these delicacies from home can be made easier with high-quality gas like BHPetrogas. 
4) Take advantage of Raya Promotions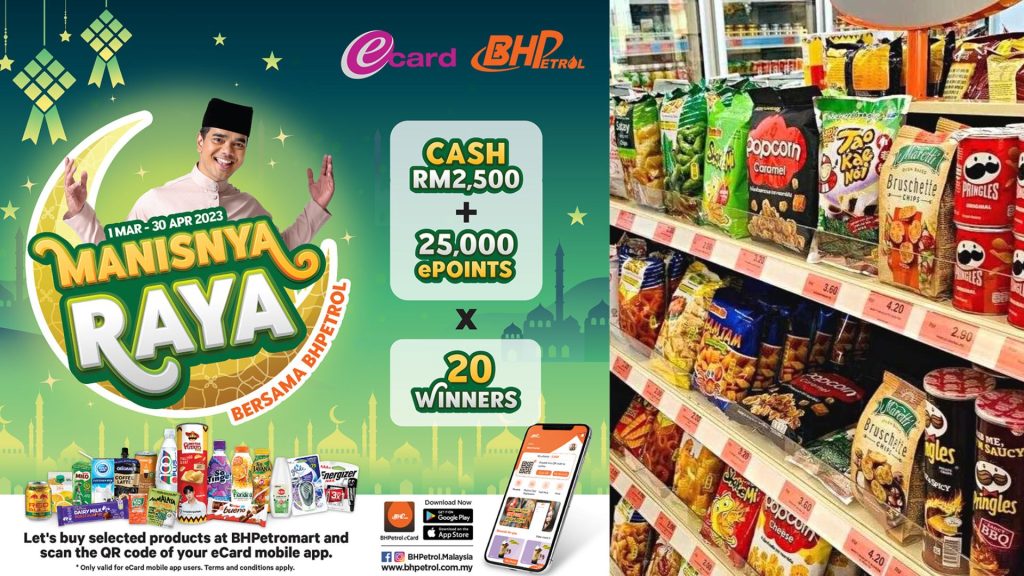 During Raya preparation, many retailers and brands offer special discounts and promotions to help you save money on everything from food to gifts. If you're tired of searching everywhere for the latest promotion, BHPetrol eCard app is the one-stop app where you can easily find exclusive promotions on food & beverage, leisure activities, and even your household items.
Now with our "Manisnya Raya" promotion, you can even get the best bang for your buck with our delicious winning contest while shopping for all your necessities at BHPetromart! With the convenience of BHPetrol's many locations, you can easily stop in and enjoy special savings and discounts on a wide range of products. 
So don't wait – shop smarter and save more this festive season with "Manisnya Raya"!
There you go, 4 tips to save your duit this Raya with mindful spending behaviours and delicious promotions utilising BHPetrol eCard app. 
Download the BHPetrol eCard app and start enjoying its privileges now! By being an eCard app user, you also get to join BHPetrol's exclusive campaigns and enjoy even greater member benefits:
Collect Your ePoints Instantly with eCard app
Collecting points is now more convenient and time-efficient. 

E

arn

2X ePoints

with every purchase of petrol and diesel! 
Referral Program To Get More ePoints!
Refer a friend and earn 100 ePoints (equivalent to RM1) each when your friends spend an accumulated of RM30 at participating BHPetrol service stations. 

The "

Share More, Earn More!

" referral program is limited to a total 35,000 redemptions only.
*T&Cs apply.